What is NEWYES SyncPen2 used for?
This is a smart pen that saves and digitizes all of your handwritten notes because it captures off your content and then sends it over to companion app on the phone or tablet.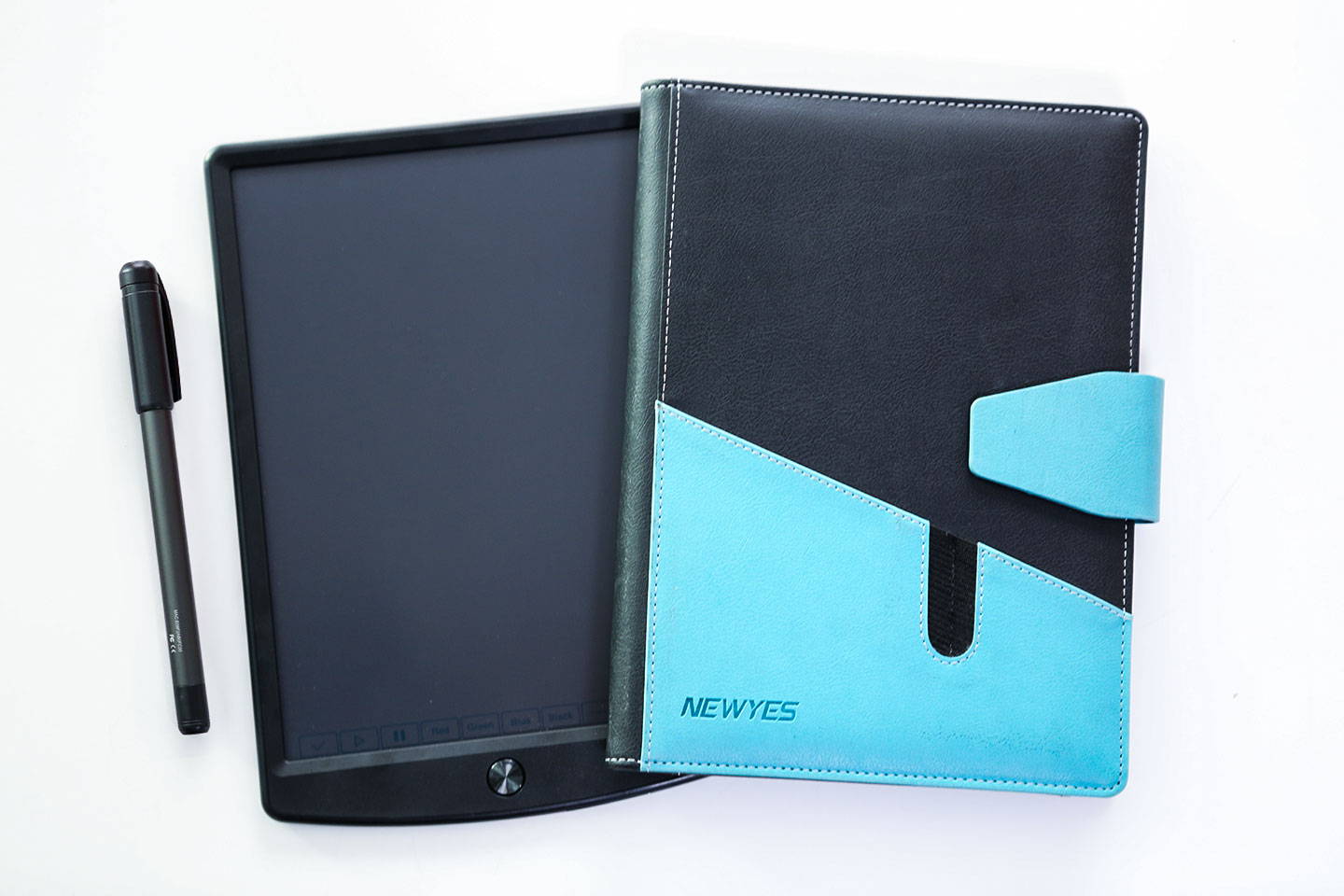 Basically it works with special notebook paper that has lots of tiny micro dots on it. And then the pen itself essentially has an infrared camera sensor when drawing on that special paper, it's able to recognize where you're drawing and then sending that information using bluetooth to smartphone. It's also the smallest smart pen yet, it's super lightweight and feels really just like a regular ballpoint pen.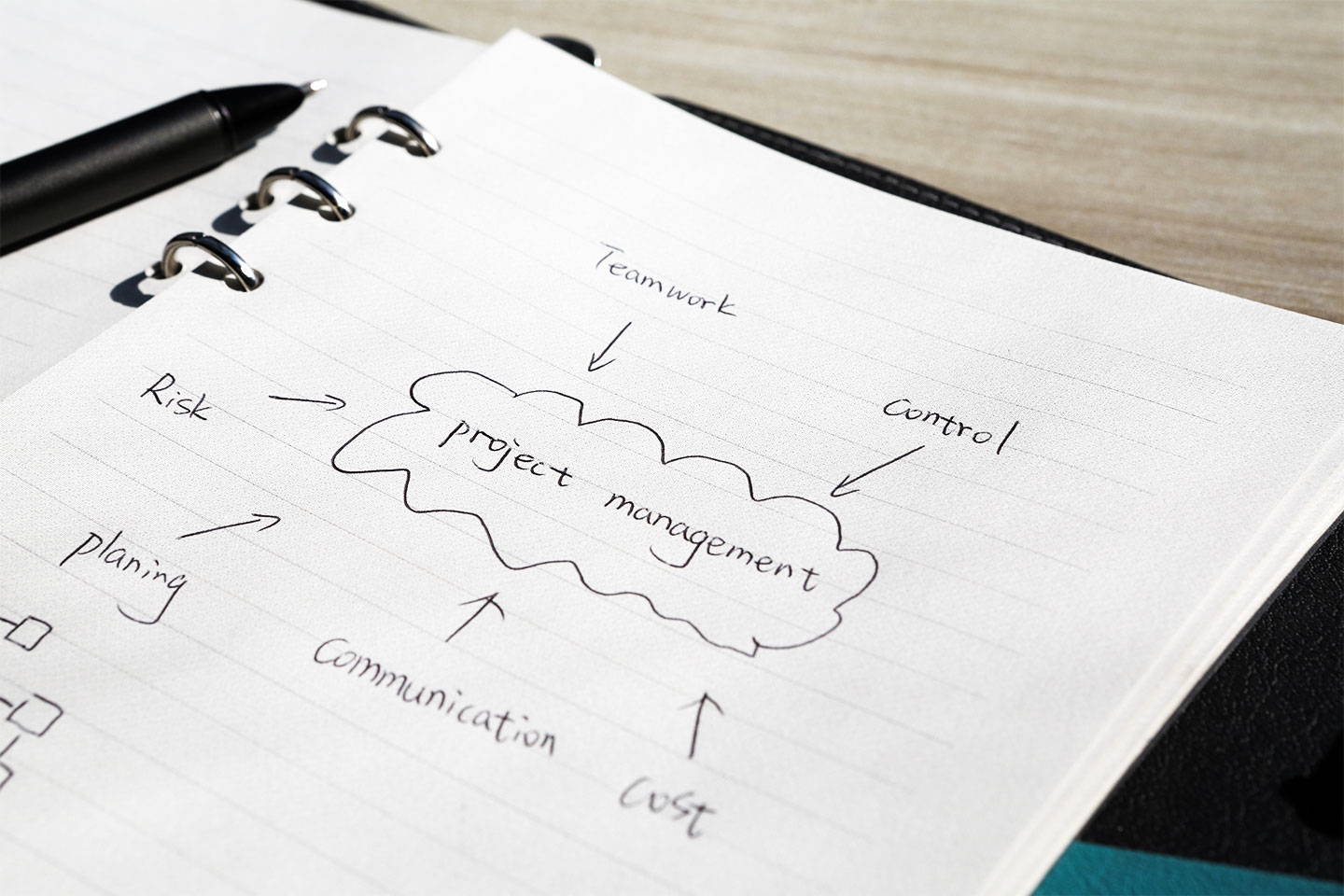 The pen is a portable size and it's even smaller than a sharpie in terms of its diameter and it is built entirely out of aluminum so it feels like a really premium. The slightly triangular shape makes gripping it more natural. The cap is well designed so it can also be capped it over the rear and still have the LED status light invisible. There's also a power key on the very top. They can be tapped for a few seconds to turn on and you'll hear a beep. The pen lasts for about 8 hours on a single charge and charges up using micro USB. It can also used to record a voice memos. One of the new features here is, it also has pressure sensitivity that detects up to 1024 levels just like on Wacom pen. There's a mono speaker and then the light will turn white and you can start connecting it to your app. When the pen is connected there's another beep as confirmation.
The one thing to keep in mind though is because there is a camera sensor down below, the pen should be held in a particular orientation. When reversing it or the camera sensor is blocked, it's not gonna pick up anything.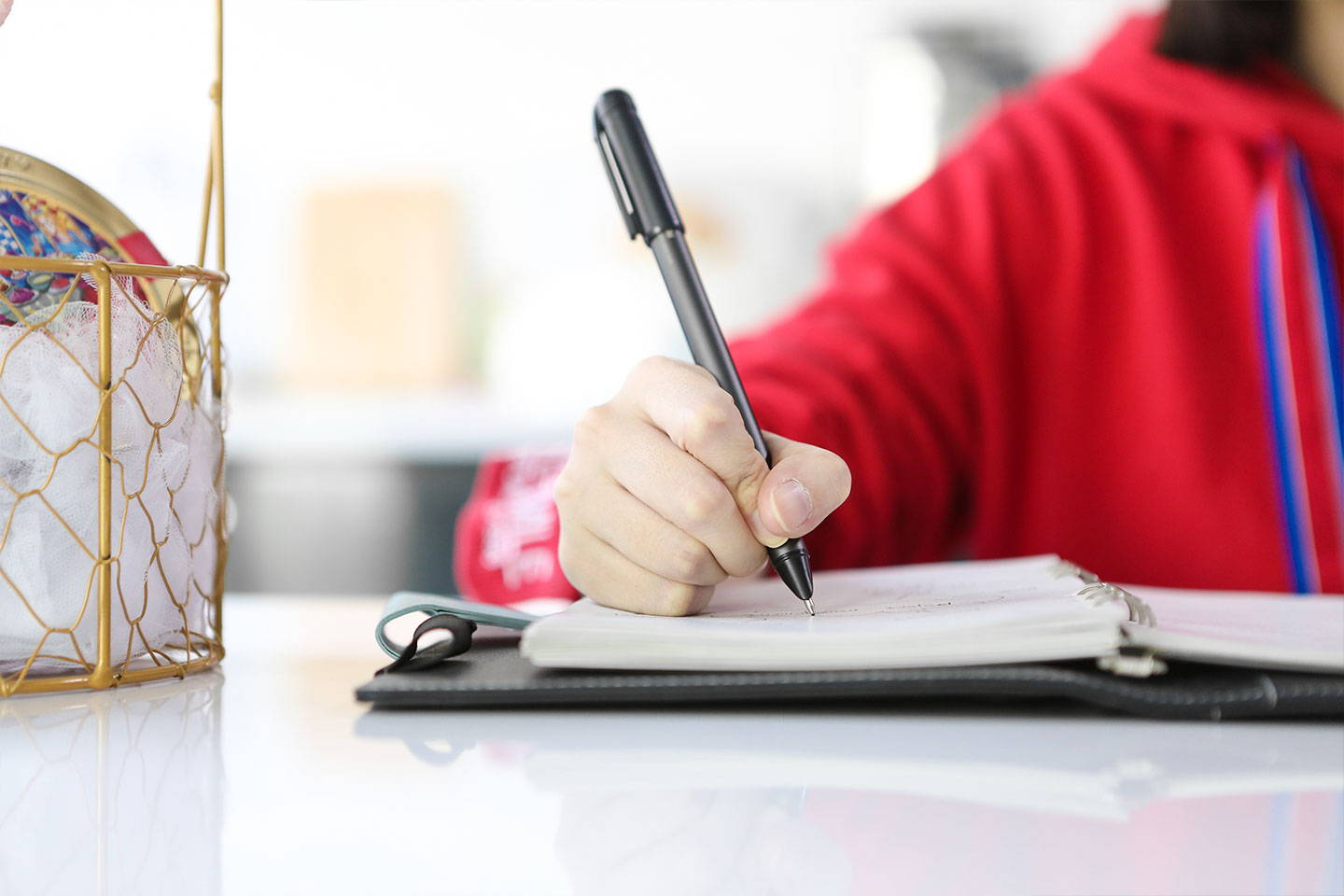 The pen can be used to edit note and highlight the content, and for erasing the content is to use finger to tap on the screen. The entire writing can be played back and the speed of playing can be set too. Sharing can also work on social media and the notes can be downloaded as a ten second video. This is actually a pretty cool feature especially for students and for note takers to see how things were inputted.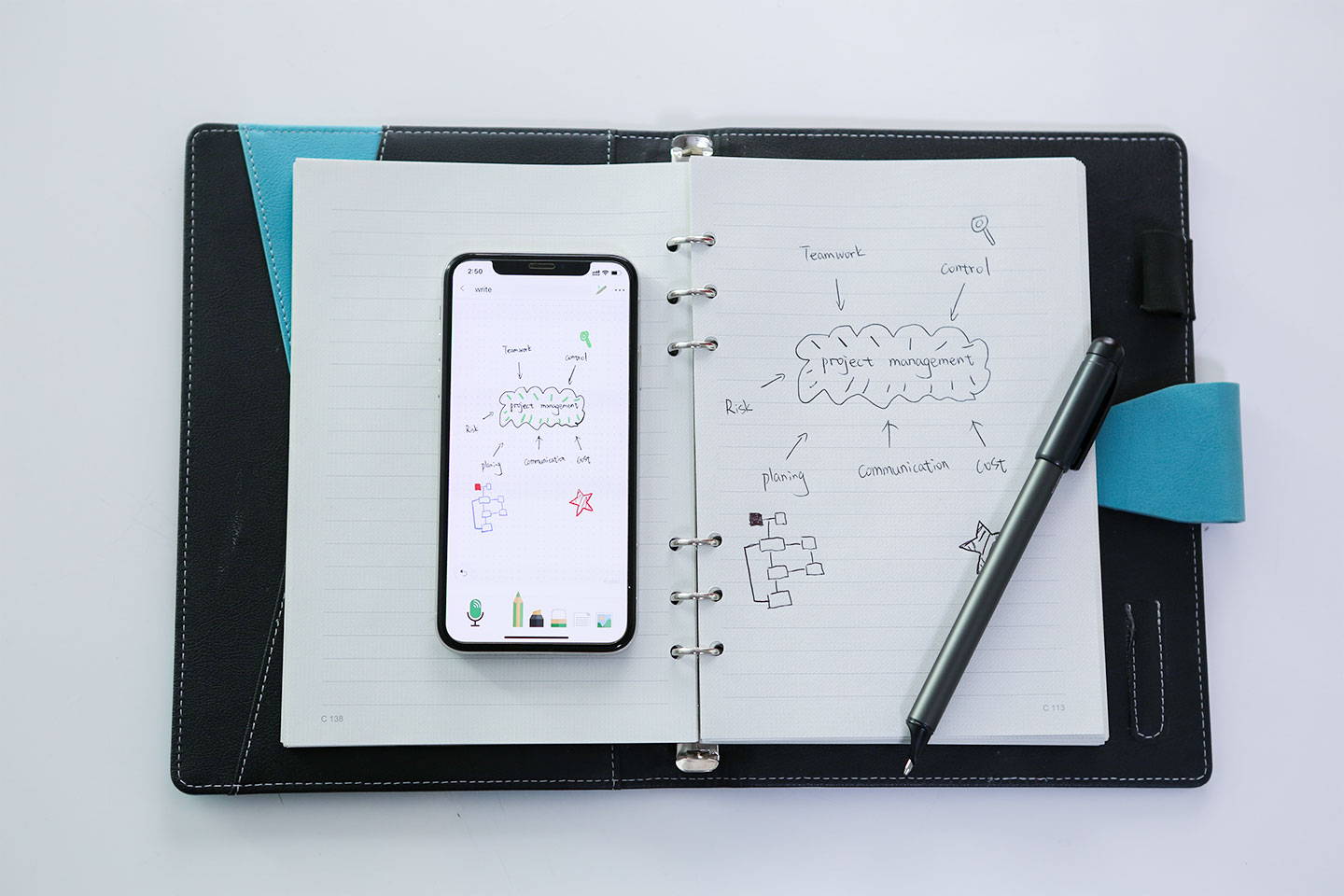 Some of its features include transcription even recognition so it can automatically translate handwriting into digitized typed notes which are a lot easier to search back. It can also played back when handwriting it in real time and speed it up.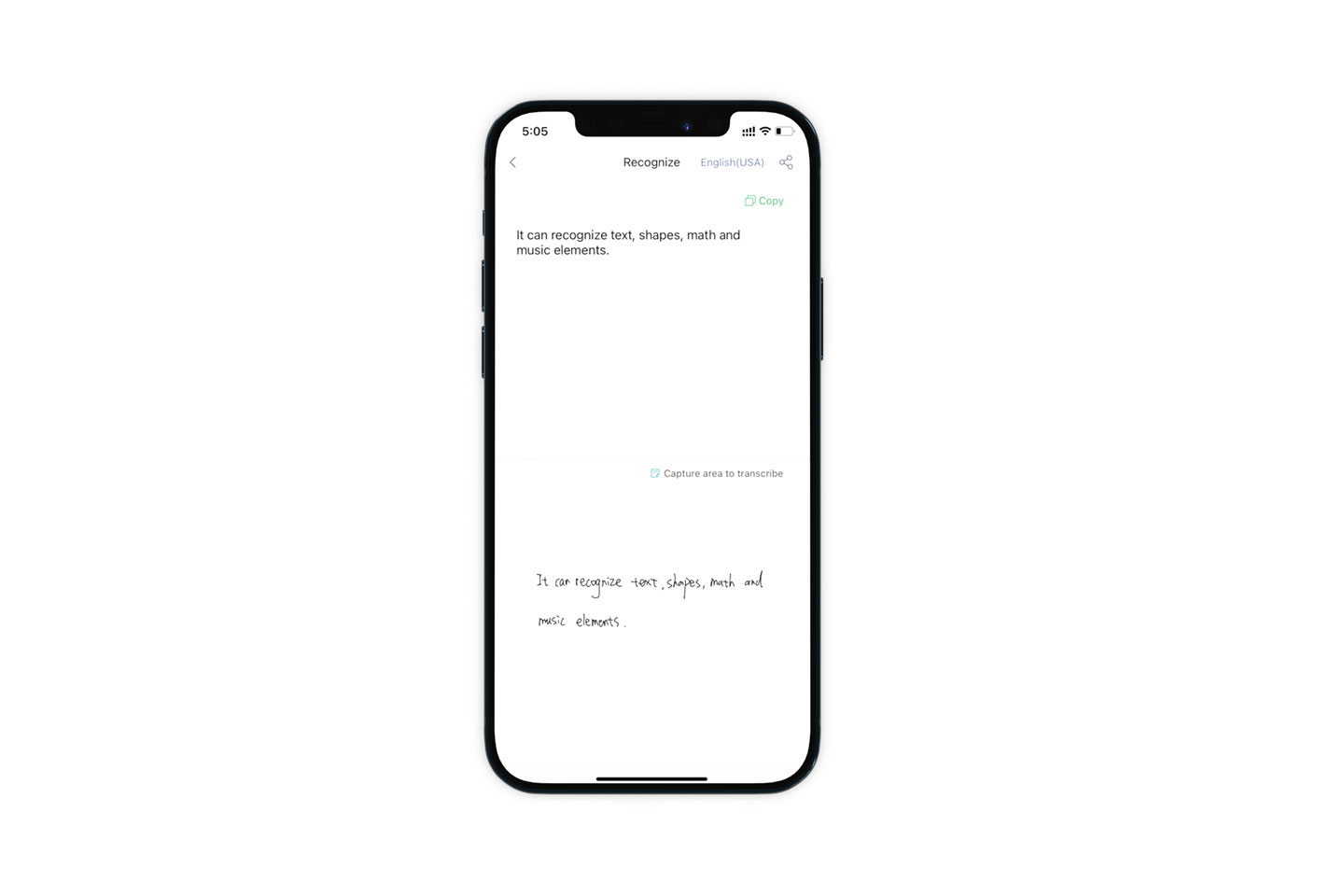 The LCD pad is a good concept for saving the planet, the notes can be taken on the attached LCD pad without wasting a single sheet of paper. And when finishing your work, just need to tip ("√") and the notes can be saved even while offline. Then delete the screen, a new page can be started. All can be done even without a phone.
The color and thickness of the handwriting notes can be changed on the LCD pad without touching the phone. The voice memos to your notes can be done on the pad too, by tapping the "play" and "pause" icons on the LCD pad and the voice will be linked to your notes automatically. The only flaw is that the brightness of the screen is a bit insufficient, but it is enough to support ordinary writing. And the brightness of the 2nd generation LCD pad is much better than the 1st version.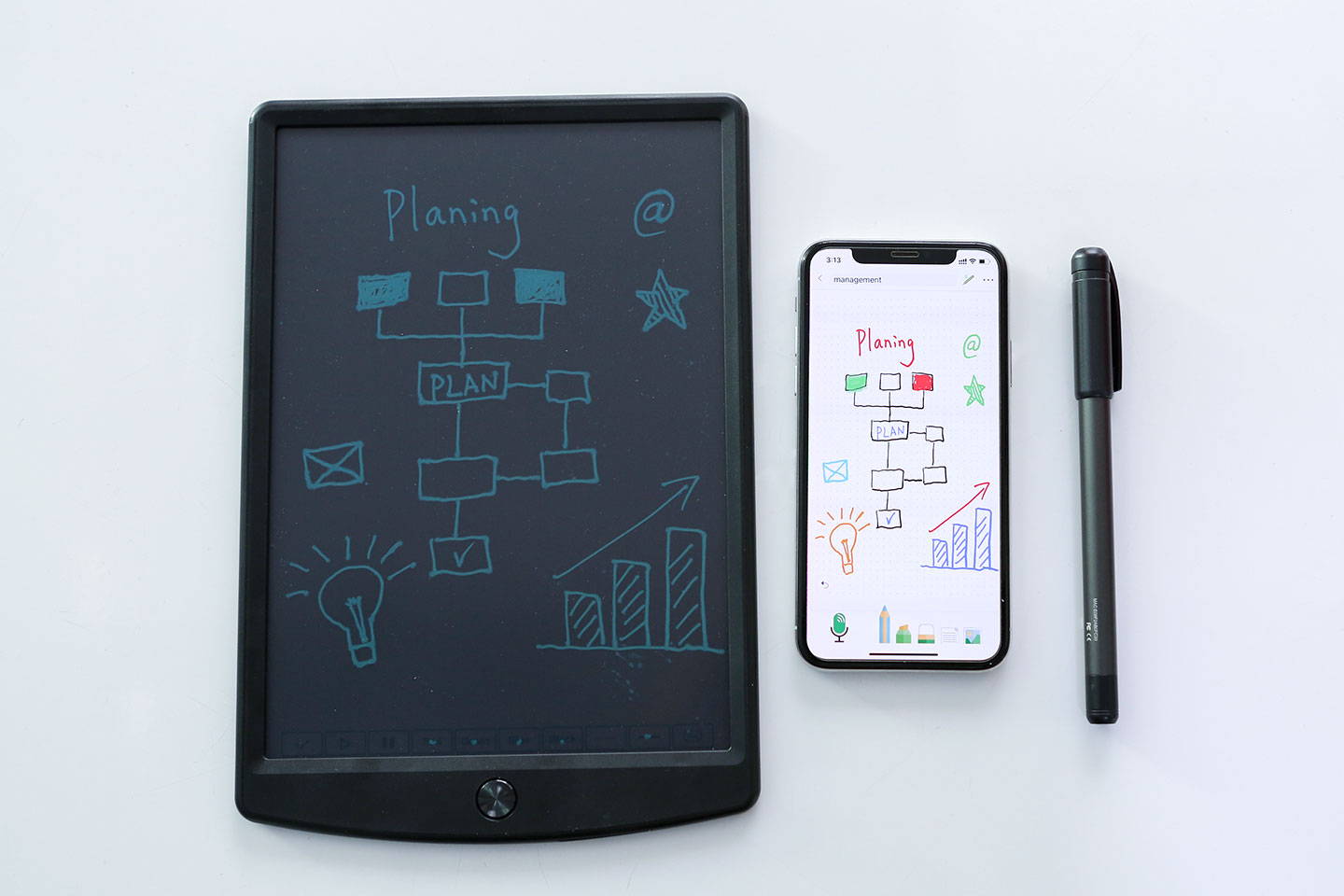 That's more or less for our quick hands-on review of the NEWYES Sync pen. It's the smallest and most lightweight smart pen that we've seen yet, a category of products that hasn't seemed too much development over the past few years.